Please wait while the new Jetta TV commercial song loads. I'm sorry that it takes so long to load!


This page is currently under construction.
In the meantime why not check out the link below to get your own 20MB of free webspace?
Email me on:
123dale@fcmail.com
Links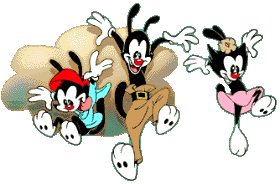 Click on the Anamaniacs to go to an Anamanicacs webpage.

Click on Ozone to go to Dr. Ozone's Webpage for Adobe Photoshop information and techniques. He also has some cool backgrounds and textures.


I am an eighteen year old student who currently goes to Ligonier Valley High School in Pennsylvania. I also go to a vocational school, Eastern Westmoreland Career and Technology Center. The program that I have been enroled in now for three years is Graphic Communications. I plan to go to Westmoreland County Community College and get my degree in the Graphics field. As you can see from my resume, I am in the top of my class.

Some of the clubs that I am involved in are VICA, NV-THS, and All About Image. In the club All About Image several other vocational students and myself work to promote the "image" that people perceive Vo-Tech students are. We try to show the community and our sending schools what Vo-Tech is all about and what we really do. In this club I earned the title "Webmaster" because I am the only student who updates the school's webpage. I also hold the title as being Chairperson of the webpage through this club. I am also in charge of promoting the students' image through student activities.

Some of my hobbies are drawing, painting, working with computers(my webpage), hunting, fishing, and anything graphics related. You can check out some of my drawings and work that I have done in my Graphics program at EWCTC. I have been drawing pictures and cartoons from "The Far Side" and various sources for as long as I can remember.





My guestbook is should be working right now. Please sign it and tell me what you think. Thank You!

Read My Guestbook! | Sign My Guestbook!

Thank You for visiting my site. I hope that you enjoyed it and liked some of my work that I've done.

You are visitor number